WARKA HOUSE
IS AN ALTERNATIVE SUSTAINABLE RESIDENTIAL UNIT THAT IS INSPIRED FROM TRADITIONAL RURAL HOUSES BY IMPROVING THE DRAWBACKS AND STILL KEEPING THE CULTURAL FEATURES. IT IS AUTONOMOUS STRUCTURE DESIGN TO PRODUCE WATER AND ENERGY.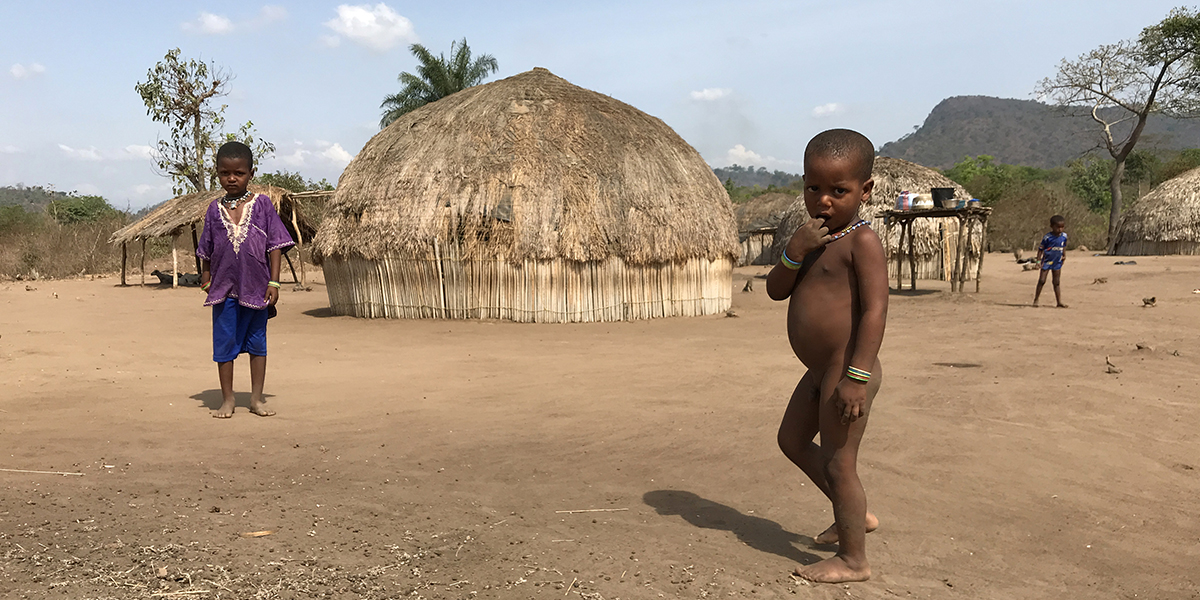 In different countries all around the world, thousands of children die every year because of hygiene problems in the houses, thousands of people lack proper residence and accommodation, cattles are exposed to epidemic, that can also affect the lives of the residents. "Visiting refugees campus and isolated communities in Africa, Asia and South America, I witnessed the reality of the lack of proper shelters and very low living standards. Even if they often lives in a beautiful natural environment setting, they suffer for the luck of basic services and hygienic living conditions", said Arturo Vittori
A modern and better house for the villagers of the rural community that maintains the ancient local tradition of working with bamboo and other natural materials but offers higher standards of hygiene and comfort.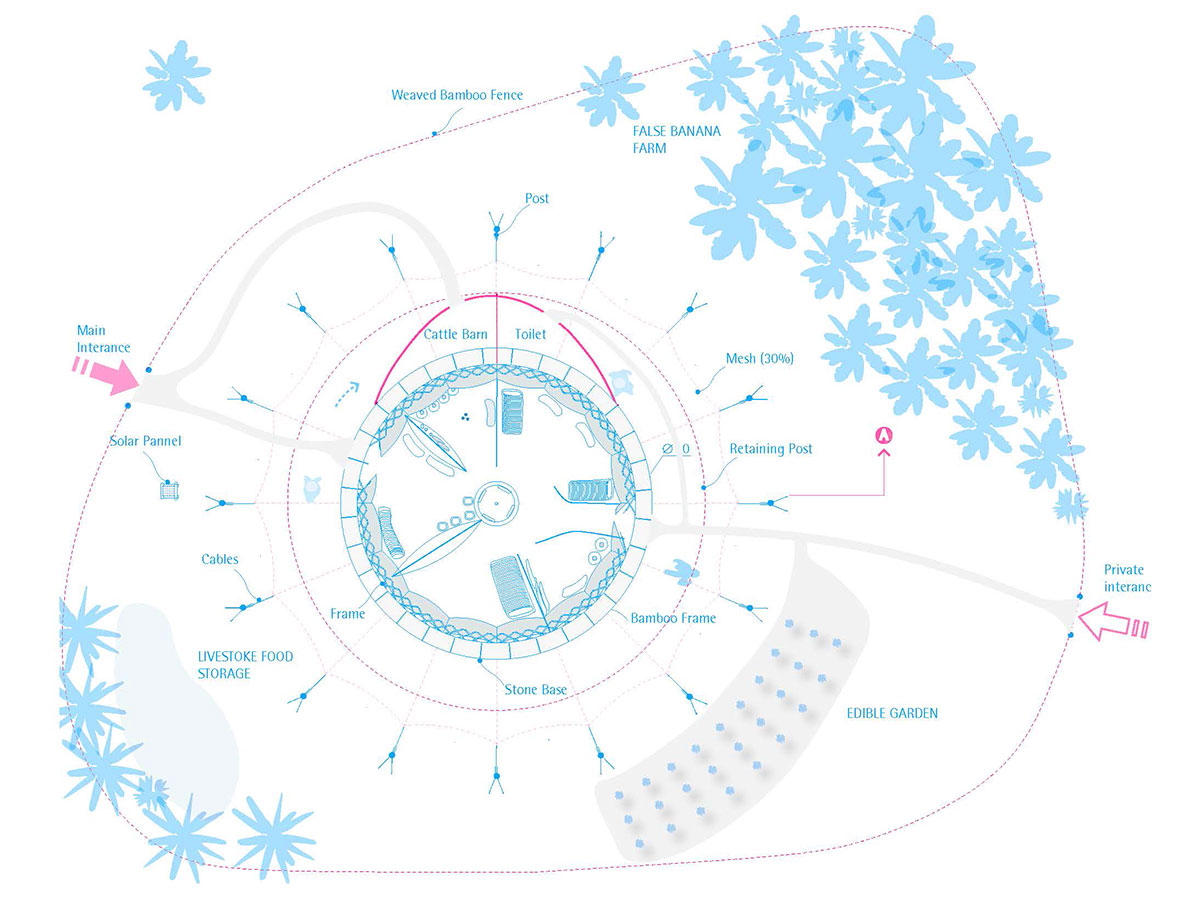 The house is composed of 5 major spaces: Living, Sleeping (main and children), Cooking, and Storage, each with natural lighting and ventilation. At the center of the house a well stores the condensation and rain water. Integrated to the house an modular Edible Garden with a precise and autonomous irrigation system will provide with fresh vegetables and Solar energy system to provide illumination during the night time. For hygiene reasons, the toilet and livestock will be kept separated from the living spaces, but still close to the house. The shelter is design to function automously off the grid.