WARKA KITCHEN
It is a common space for the community for food preparation (cooking) in a safer and controlled environment. It is also a social space for the villager to eat together.
Observing good rules of hygiene in the design, building and organization of the workplace helps to deal effectively with potential hazards and to ensure food safety.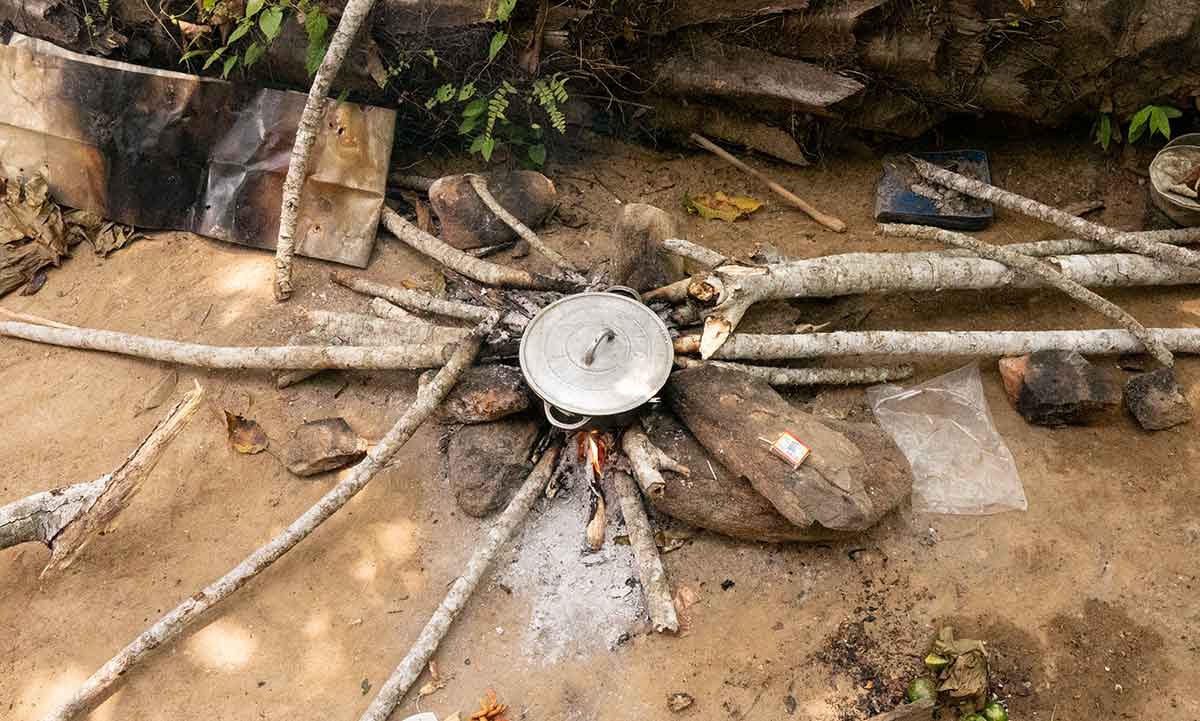 The hygienic condition in the food preparation process it is essential for a healthy community, to avoid any food contamination. The kitchen space plays an important role in that, in the traditional pygmy society it is very basic, everything is placed on the ground, in the best case there is a roof protecting against the rain. Pounding manioc with pestle and mortar is a daily activity for the women while the mans are hunting in the forest.
It is equipment with proper and utensils required for the preparation of the food. In the Warka Kitchen the preparation of food take place in a hygienic and wellorganized setting. Observing good rules of hygiene in the design, building and organization of the workplace helps to deal effectively with potential hazards and to ensure food safety. We train to apply methods of sanitizing and maintaining the equipment and workplace, applying rules of hygiene to ensure food safety