Warka Water Inc is a 501(c)(3) registered nonprofit focused on innovative, and truly sustainable solutions, to some of humanity's most enduring issues.
WW mission is to provide clean water, sanitation and housing to the people in need, by building infrastructure and facilities, providing technical training for construction, operation, and maintenance, and creating educational programs for sanitary and hygiene practices. We are developing sustainable solutions that will empower individuals for generations to come.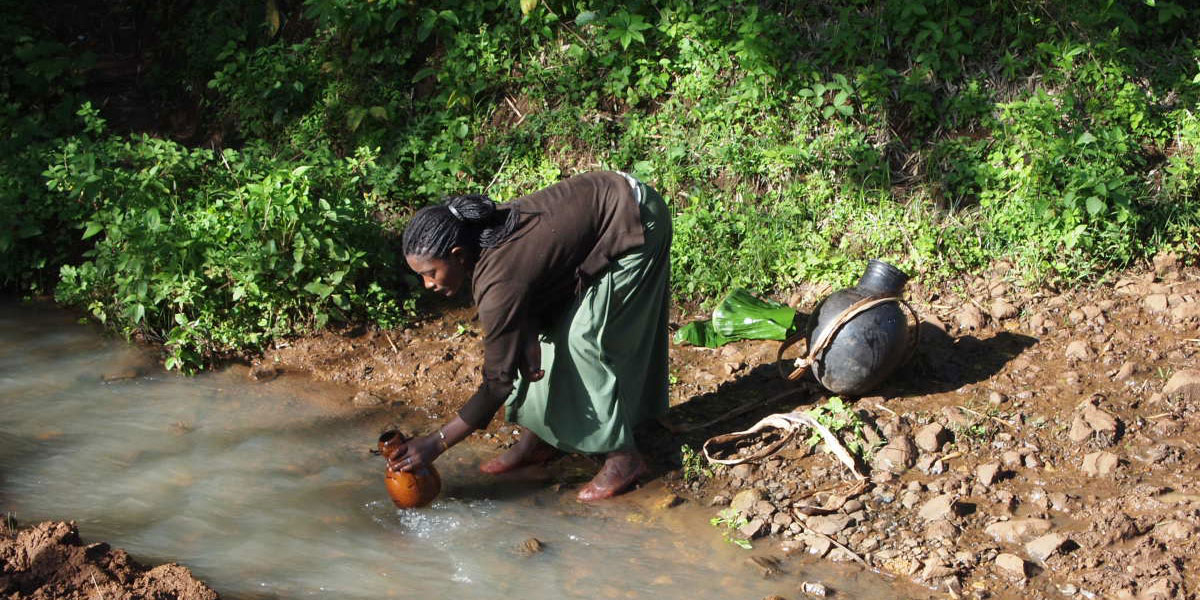 "Visiting rural communities up on the high plateau in the North East region of

Ethiopia

, in 2013, I witnessed this dramatic reality: the lack of potable water. The villagers live in a beautiful natural environment but often without running water, electricity, toilets. This is how the Warka Tower project was initiated and ever since, to bring safe water has become our mission.", said Arturo Vittori.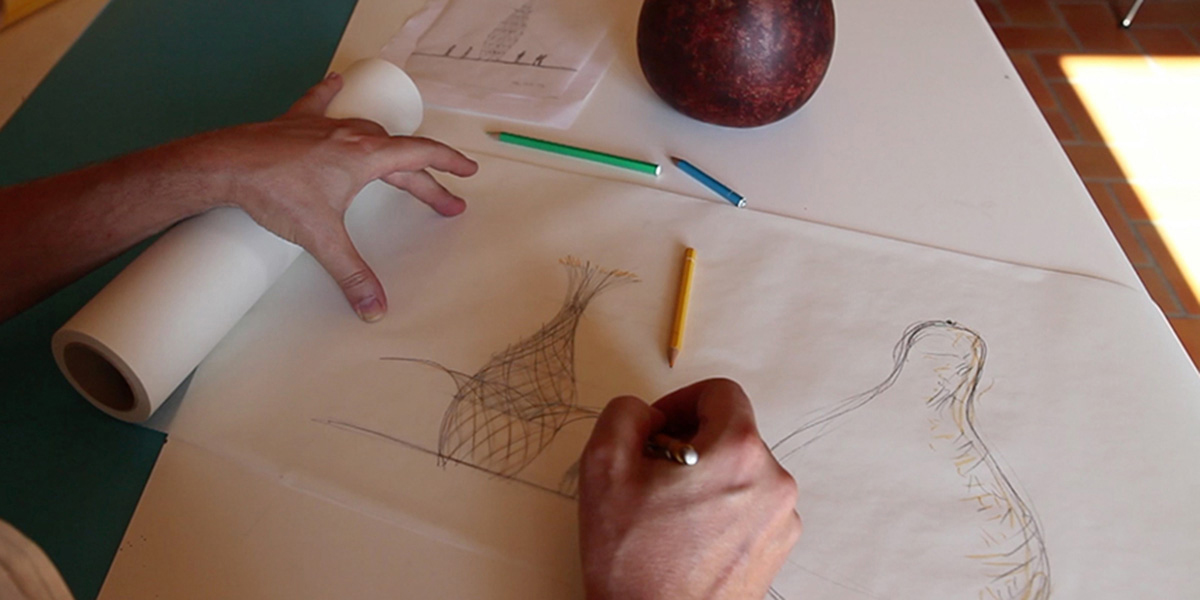 In 2015 the first Warka Tower pilot has been constructed in Dorze, a rural community in south Ethiopia. After this successful initiative, we have founded the "Warka Water Inc." non-profit, based in the USA, as a platform for our social actions.
With the experience acquired working with rural communities, we realized that above the water scarcity there were other important issues we could help with. This is why additional projects have been developed, for integrated and sustainable aid, always adapting the philosophy of involving the locals, using indigenous materials and traditional construction techniques. The Warka Solar,

Warka Garden

,

Warka Sanitation

,

Warka House

, and

Culture a Porter

projects have been developed, and the

Warka Village

started.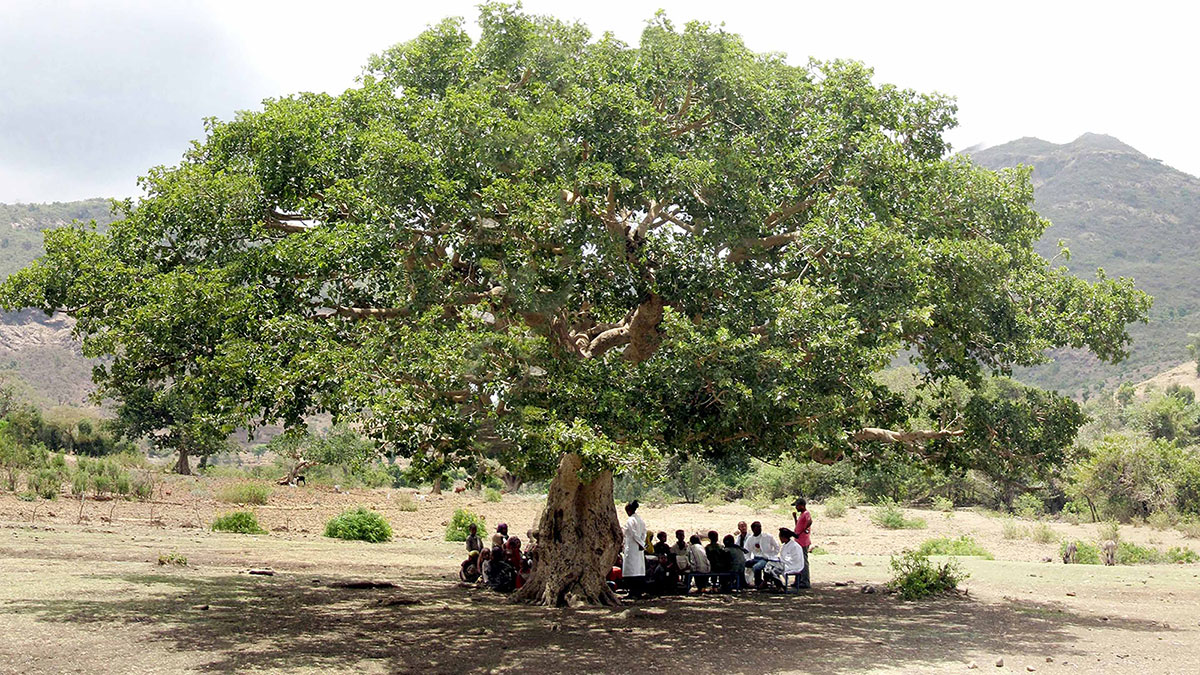 The name 'Warka' comes from the Warka Tree (Ficus vasta), which is a wild large fig tree, endemic to Ethiopia and Yemen. It has an important symbolic value, it is the center of the local community, fundamental for the local ecosystem by providing Nutrition (fig fruits are edible eaten by people but also sheep, goats, monkeys, and birds.), Health (the leaves are used in traditional medicine), Shade (micro-climate formed under the tree), and offering a gathering place. Moreover, it has also a spiritual meaning, where to pray for God.
"Our work finds inspiration from nature. Like the Warka tree, we aim to serve the physical and spiritual needs of the community. Insects, animals, and plants develop specific strategies to live in a specific environment. Some of them are capable of collecting water from the air and to and store it to survive in the most hostile environments on earth. We also study the local culture, the craftsmanship and construction techniques, vernacular architecture, and ancient, forgotten traditions", said Arturo Vittori.
WW is committed to the construction of innovative, eco-friendly, biodegradable infrastructures, serving the basic needs of disadvantaged populations located in remote rural locations. Our vision is to develop truly sustainable projects Through the fusion of local traditional knowledge, natural indigenous resources, and cutting-edge technologies, innovative, eco-friendly, biodegradable infrastructures, are created. Inspired by nature, visionary design solutions are created involving the locals in all the stages of the project.
Beyond potable water, we aim to empower the local ethnic groups and to restore the natural ecosystem. To bring a positive impact on the community by invigorating the local economy and providing women and children opportunities to invest their time in care, education, and other cultural and productive activities..
Decrease infant mortality.
Support food security.
Improve health conditions.
Improve safety in the living environment.
Give women more time to care for children.
Empower local economy.
Preserve local community culture.
Preserve and restore the local natural ecosystem.
Teach children basic health education.
Diffusion of sustainable construction methods.
Increase in school attendance.
Increase incomes generation.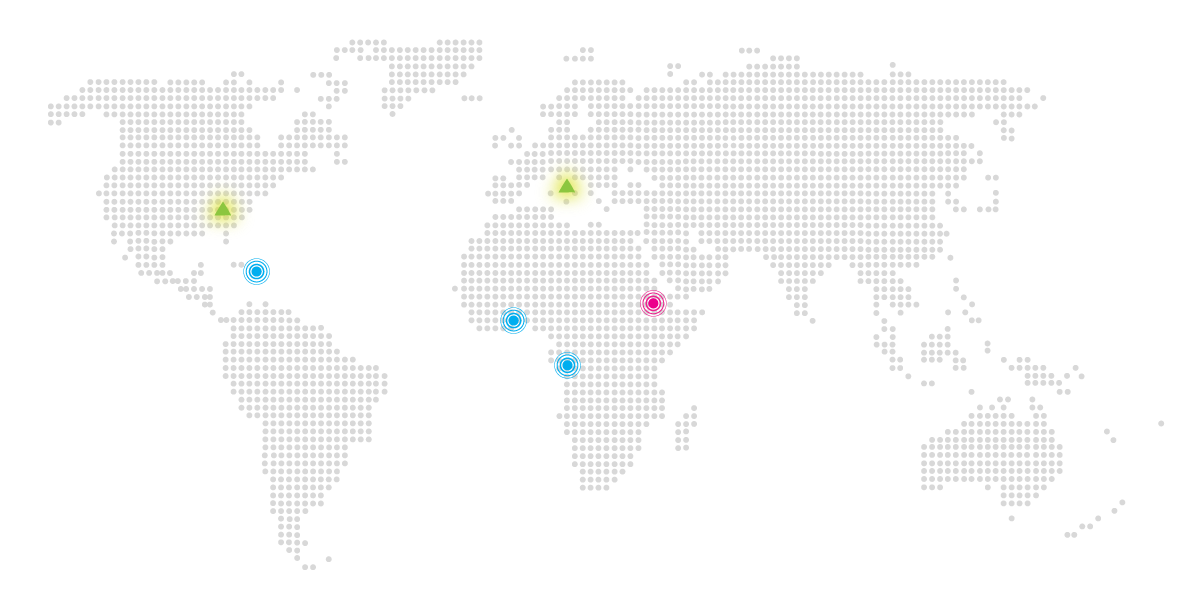 After the construction of the first Warka Tower pilot in

Ethiopia

, in 2015, we rapidly realized that similar issues were unfortunately present in other communities in different geographical areas. Currently, we are active in

Cameroon

where we are constructing the

Warka Village

. We are also undertaking the first steps to bring help to some rural isolated communities in

Haiti

,

Togo

.
The main activities we undertake to develop our projects can be summarised in 3 steps:
/
PREPARATION
R&D / Analysis / Founding / Communication / Sites Selection / Proposals
/
PROGRESS
Training / Construction / Supervision / Implementation
/
RUNNING
Education / Training / Monitoring & Maintenance / Economy / Environment
Our Action meets the framework of the Sustainable Development Goals and it is addressed to the implementation of some of the 17 global challenges we are facing including poverty (1), clean energy (7), inequality (10), sustainable communities (11), climate change (13), environmental degradation (15), clean water and sanitation (6), etc.
The "Warka Village" is the title of a documentary project based on the real history of the work of the non-profit Warka Water Inc. & Partners, conducted between 2019-2021 in Cameroon, for the realization of the

Warka Village

, in support of the local ethnic group of the Pygmy peoples. The documentary is organized into 9 episodes, total duration of about 60 minutes.
We are fortunate to work with people who share our passion and vision. Our partners are true collaborators who bring expertise, compassion, and results as we work together to support vulnerable communities improving people's life.
There are several ways we can partner to help us both achieve our goals. We understand that supporting Warka Water is a reflection of your values and commitment to philanthropy.
WW offers private companies unique partnership opportunities, a step towards becoming compliant with the UN Sustainable Development Goals.